Visitors ID Gate Pass Maker Software
Gate Pass ID Cards Maker & Visitors Management Software design Visitor ID cards along with different barcode value. Software can design and print Gate Pass for visitors as well as manage entire records of visitors to the database. You can also search particular visitor information according to Name, Company Name, Address, Phone Number, Email, Visitor Number, Date Range etc. and export in Excel.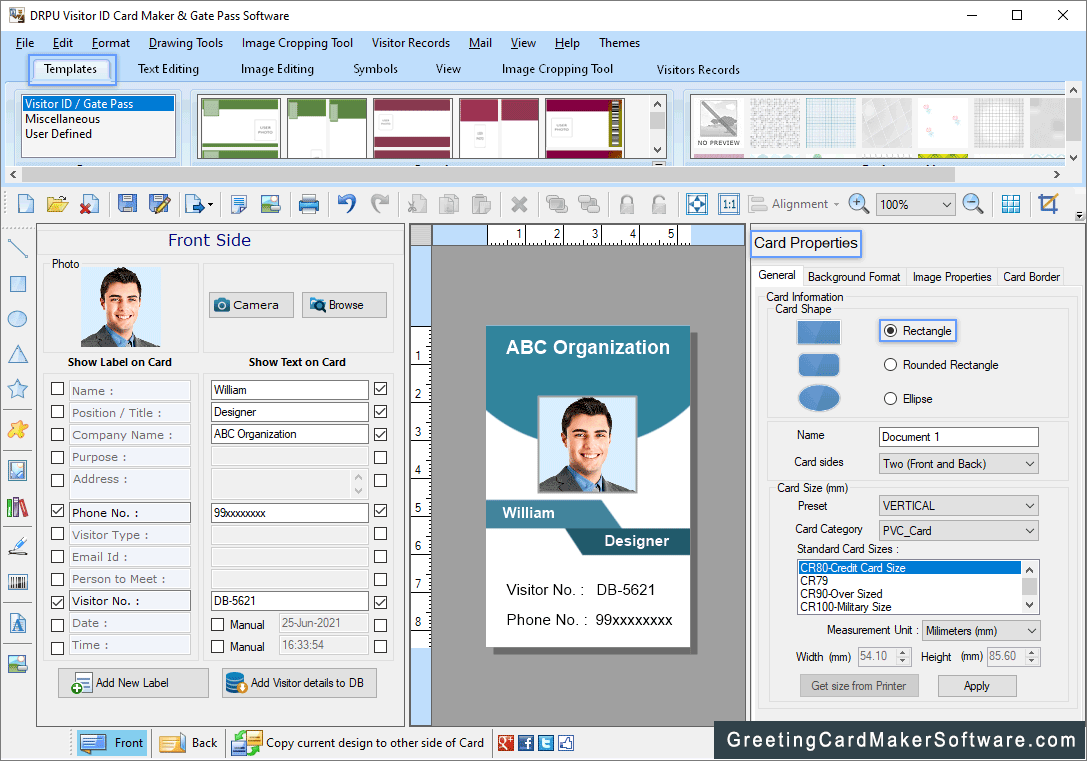 Visitors ID Gate Pass Maker Software Screenshots >>
Software Features:
✔

Add visitor's details to the database: Software provides option to add your Visitor details to the database.

✔

Email Settings: You can send designed visitor ID Card to the specified email ID whenever required.

✔

Export designed ID Card: You can export your designed visitor ID card As Image, As Template and As PDF file format.

✔

Image Cropping Tool: To crop a single image or multiple images for your ID Card.

✔

Camera Setting: Camera option is also available to capture photo for your ID Card.

✔

Copy Card Design: Software is having an option to copy current design of ID card to the other side of card.

✔

Advanced Image Designing tools: Design ID cards using Rectangle, Ellipse, Triangle, Star, Symbols, Browse Image , Image Library, Signature, Barcode, Watermark and Background Property.

✔

Print Settings: Option to print created Visitor ID Card using advanced print settings.