Card and Label Maker Software
Perfect and simple to use Card and Label Maker Software design and generate custom style Cards and Labels in easy way. Highly advanced program is useful to design variety of colorful business card, ID cards, Badge, Entry card, Membership card and labels including Address labels, Product label, Price labels, CD Labels, Mailing labels and more.
With easy Card and Label Maker Software, you can design and print professional cards and labels instantly. Software allows you to create great looking cards and labels with use of wide range of designing objects including text, graphics, images, barcodes and other similar objects to your design. Simple and easy to use Card Creator Program with powerful features allows anyone to create and manage software with minimal effort. Card and Label Maker Software is compatible with major printers provided with powerful set of printing options.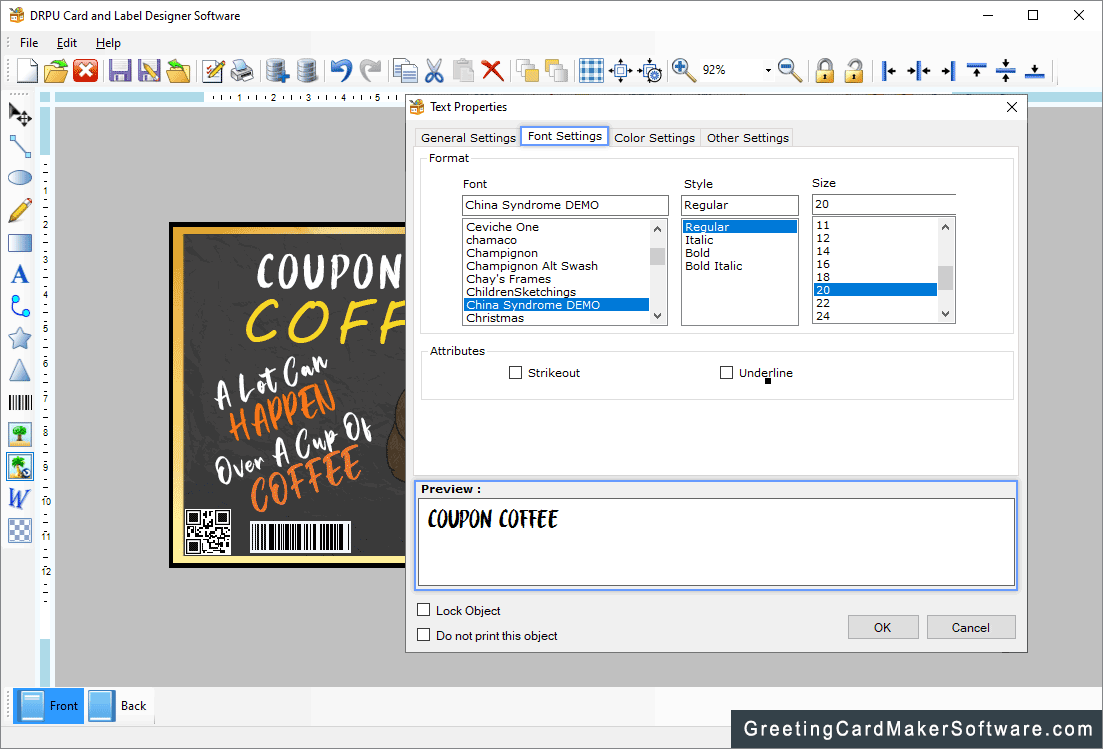 Software Security Features : Specify password settings of label during card and label designing and creation process to prevent unauthorized access.
Other Features:
✔ Create cards and labels with specific type of fold including Quarter Fold, Half Fold and more.
✔ Save created labels and cards for future reference.
✔ Print created labels and cards using advance print settings.
✔ Option to start new label format or edit existing label format.
✔ Option to create labels and cards using wizard or with blank format.
✔ Data Set Series feature allows to generate the multiple copies of labels with different barcode and text value.