LOGO Maker Software
Business Logo is the most identifiable things about your business marketing. Logo is the most significant part of brand design. Using Logo maker software, you can easily design and print proficient logo for small to large business organization. Logo maker program provides different designing tools including rectangle, circle, rounded rectangle, Diamond, Star, Triangle and many others to design customized business logo.
Logo making program allows you to make business logo, icons and commercial images for your company using inbuilt templates. With logo maker tool, you can successfully design and print different types of corporate logo in various shapes including rectangle, ellipse and rounded rectangle.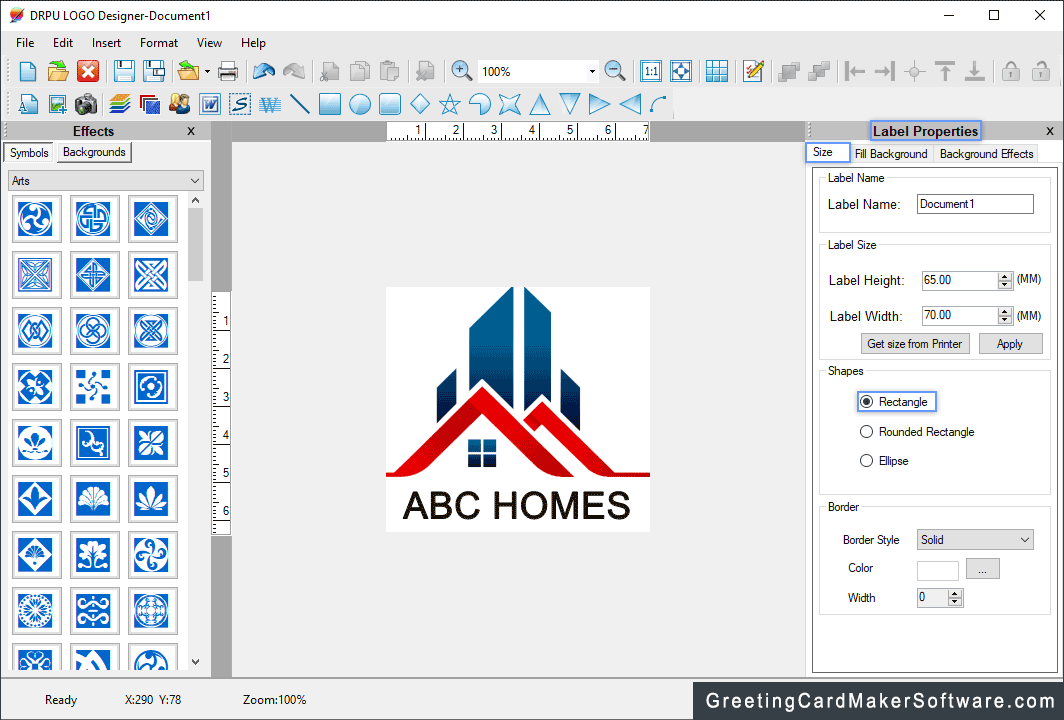 Software LOGO Maker Features:
✔

Quickly creates professional business logo using inbuilt templates, icons and images.

✔

Allows you to specify the color and background settings of LOGO including Solid Color, Gradient Color, Select Style and Fill Image.

✔

Provides option to add signature, WordArt on Logo and Watermark on Logo.

✔

Prints designed business logo using inbuilt printing settings.

✔

Creates business Logo using different designing objects to create attractive business logo.

✔

Empowers you to capture any part of screen to add on Logo.