Greeting Card Maker Software
Perfect Greeting Card Maker Software provides simple steps to design different type of great looking greeting cards. Now you can design and simply use different type of greeting cards for any type of occasion including Anniversary greeting card, Invitation greetings, New year greetings, Christmas greetings, Father's day greeting card, Mother's day greeting card and other type of greeting cards in simple way. Use greeting cards software to create your required greeting cards in cost-efficient manner.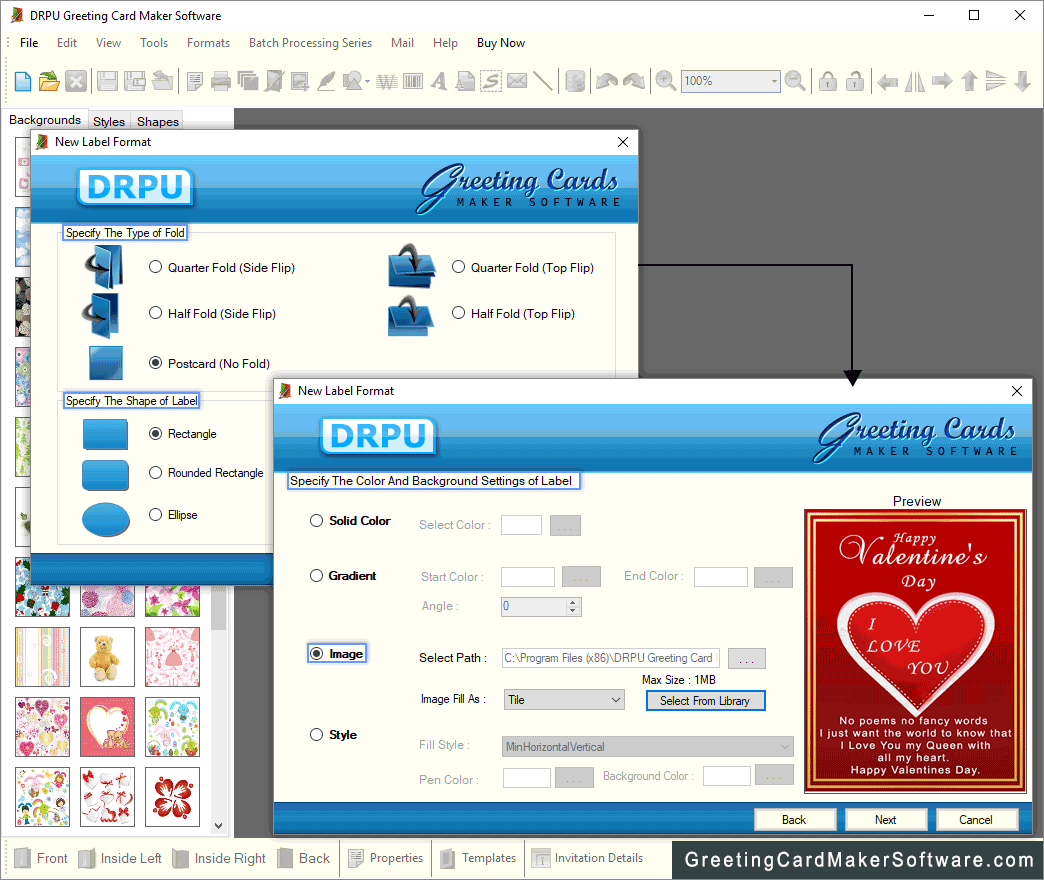 Software Greeting Card Maker Features:
✔ Provides advance Greeting card designing objects including Line, Ellipse, Pencil, Rectangle, Text, Arc, Star, Triangle, Picture for greeting card designing and creation process.
✔ Option to use WordArt text-styling feature while designing greeting card.
✔ Specify the color and background settings of Greeting Card including Solid Color, Gradient, Image and Style settings.
✔ Design and create Greeting Card in Rectangle, Rounded Rectangle, Ellipse or other shape.
✔ Select image from library during Greeting Card designing process.
Other Features:
✔ Fold Greeting Card in different ways including Quarter Fold, Half Fold and more.
✔ Start new Greeting Card format or edit existing Greeting Card format.
✔ Create Greeting Card using wizard or with blank format.
✔ Add message using message templates available with the software during Greeting Card designing process.
✔ Data Set Series feature allows to generate the multiple copies of Greeting Card with different text value.
✔ Option to print created Greeting Card using advance print settings.