Mac Gate Pass ID Cards Maker Software
Design and print gate pass for visitor on MAC OS X installed machine using Mac Gate Pass ID Cards Maker Software. Software provides flexible print settings to print designed visitor ID cards.

MAC edition of Gate Pass Maker Tool provides various pre-defined Card Design samples to quickly create visitor ID card. To design customize ID card, software also provides various ID card designing objects such as line, rectangle, text, ellipse, barcode, signature etc.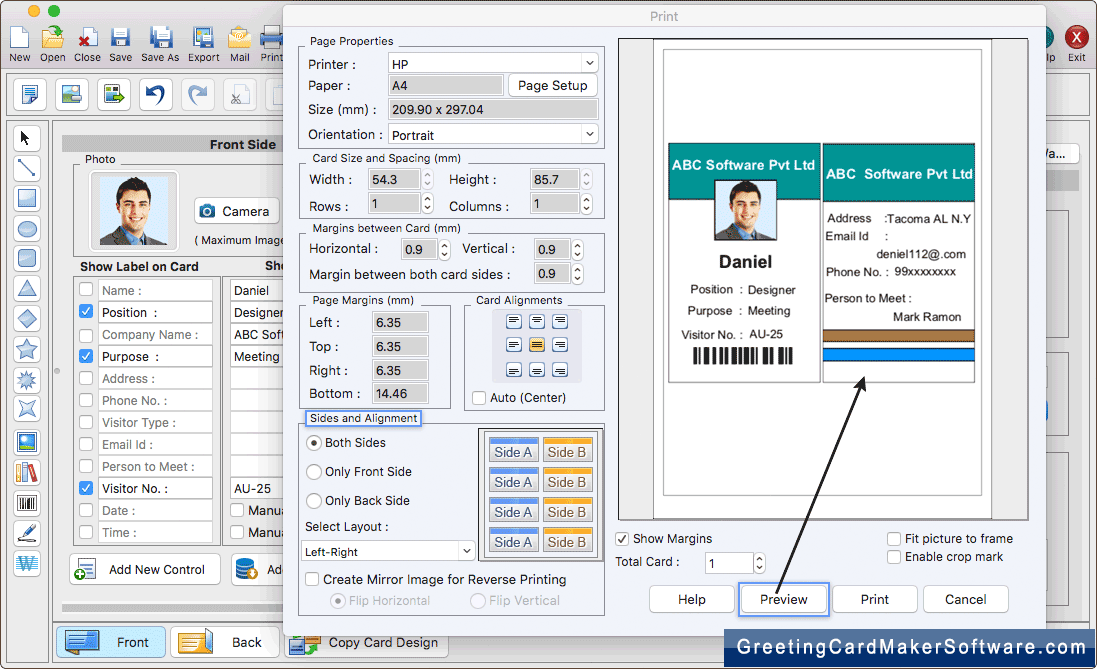 Software Features:
✔

ID Card Designing Objects: For creating customize ID cards, software provides various ID card designing objects such as text, line, rectangle, ellipse, star, barcode, image, signature, watermark etc.

✔

Image Cropping Tool: Using Image Cropping Tool, you can crop single or multiple images for visitor ID cards.

✔

Add visitor details to DB: Software has feature to add visitor details to the database for maintaining visitor record.

✔

Export Designed ID Card: You can save or export your designed visitor ID card as image, as template and as PDF file format.

✔

Pre-defined Templates: Software has various pre-defined ID Card Design templates to quickly create gate pass.

✔

Email Settings: Using advanced email settings of software you can send designed ID cards to single or multiple email IDs.

✔

Camera Settings: Using Camera Settings you can capture photo of visitor and add on Gate Pass ID card.

✔

Copy Card Design: Program has feature to copy current card design to the other side of ID card.

✔

Print Settings: Easily print designed visitor ID Card using flexible print settings.