Mac Student ID Cards Maker Software
Generate multiple students ID cards using MAC edition of Student ID Cards Maker Software. Program also provides various ID card samples to choose any one design and quickly create student ID cards.
Software has feature to import excel file data for creating multiple ID cards in just few clicks. Easily print designed student ID cards with inbuilt print settings available in software.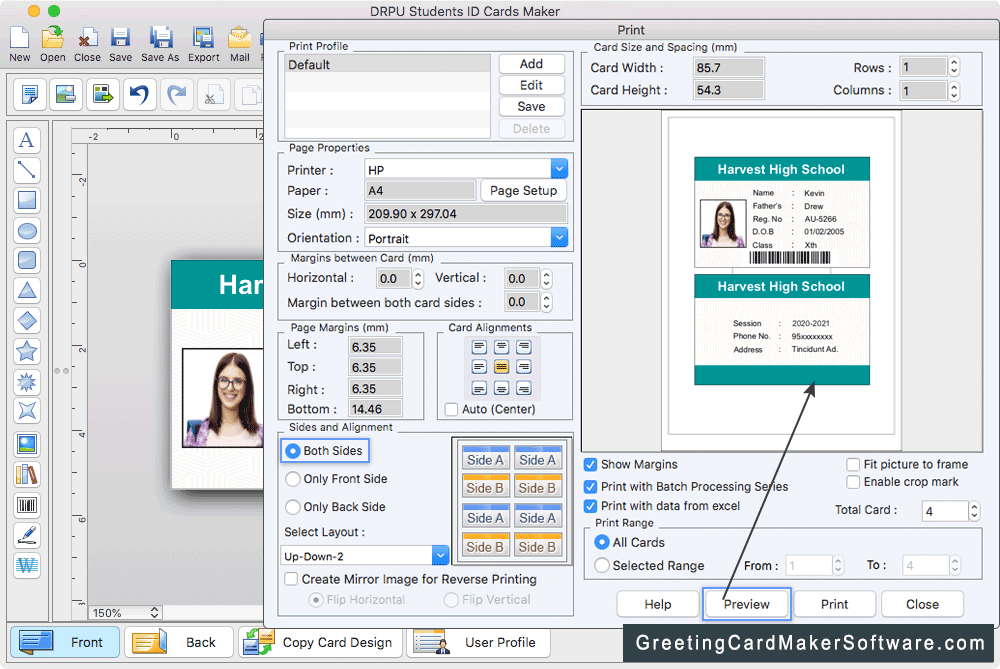 Software Birthday Card Maker Features:
✔

Birthday Cards Designer Software design and generate Birthday Cards with use of image designing objects including Line, Ellipse, Pencil, Rectangle, Text, Arc, Star, Triangle, Picture, objects.

✔

Create folded Birthday Card including Quarter Fold, Half Fold or Postcard (No Fold).

✔

Add WordArt text styling feature to the designed Birthday Card.

✔

Start new Birthday Card format or edit existing Birthday Card format.

✔

Create Birthday Card using wizard or with blank format.

✔

Design and create Birthday Card in Rectangle, Rounded Rectangle, Ellipse or CD/DVD label shape.

✔

Include message using message templates during Birthday Card designing process.

✔

Select image from library during Birthday Card designing process.

✔

Data Set Series feature allows to generate the multiple copies of Birthday Card with different text value.

✔

Option to print created Birthday Card using advance print settings.